Web Hosting
Cape Coral Web Hosting | Fort Myers Web Hosting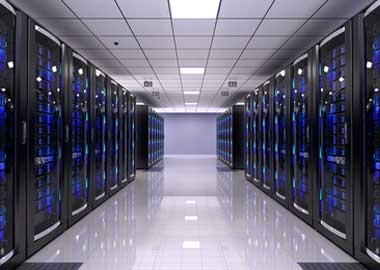 There is only one thing you may miss about our Cape Coral Web Hosting offers — the recounting of their technical and/or exotic features. We make everything your website needs available in our one-step Hosting solution. The difference between us and other Hosting providers is that we know our customers and know which needs a particular customer has. Even though web hosting software is mass-produced, we have decided to offer exclusively high-quality Web Hosting solutions.
For us, Web Hosting quality is not just solid hardware, fast servers and speedy internet connections but equally service — for you, the customer. Even if you are hundreds or perhaps thousands of miles away, today's technology provides all kinds of opportunities for personal contact.
As our customer, you should feel you and your website are in good hands, let us know what kind of setup you need and tell us the name of the contact person at your agency who created or looks after your website. We work closely with a lot of agencies and even if we offer web design ourselves, there has never been a problem. Your solution comes first with us.
It is probably unnecessary to mention that our servers are checked, maintained and provided with updates 24 hours-a-day, 365 days-a-year. We love our job and we treat our work tools accordingly. We have also put together various tariffs for you and turned them into performance packages, since needs can sometimes be quite different. Not everyone wants to deploy a CMS. And some persons want to first limit themselves to e-mail addresses. Also, the needs of a shop owner differ from those of a craftsperson. To take all of them into account, we have set up a variety of tariffs.
On the other hand, all customers have a lot in common—for example, wanting to have a contact person for those times when things don't happen the way they were expected. No matter if the problem lies in our customer's website, with the recipient of their e-mail, or in the configuration. All that counts in this situation is a personal contact partner who doesn't just listen to the problem and say in a friendly voice that the problem is not with the server but someone who accepts the problem as his/her own and solves it in the customer's best interest. And that is exactly what we do.
If you wish, you can receive our package with the pre-installed Content Management System of your choice. If you already own a Hosting solution and want to switch to us, we will give you three months free-of-charge so that you can relax and test to see if we do indeed practice what we preach. We will also gladly assist in effecting the transfer of the contents. Try it for free, get your Cape Coral Web Hosting Solution oday.